Issue # 8
$20.00, 326 pages.
March 2012.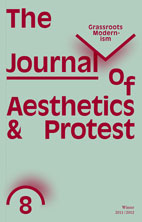 Issue 8 (issue #8) Grassroots Modernism
View Issue online here.
Issue 8 designed by the stunning Mathis Pfäffli and Markus Dressen Microtype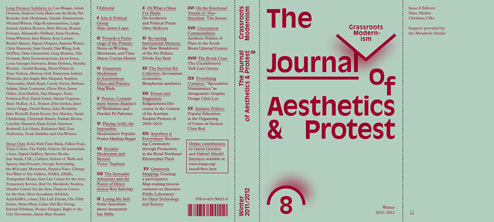 full front side of the book (with folded panels)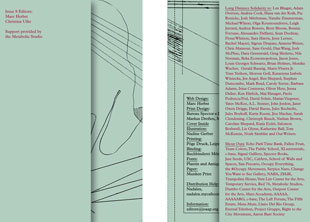 full inside cover (with front cover folded in)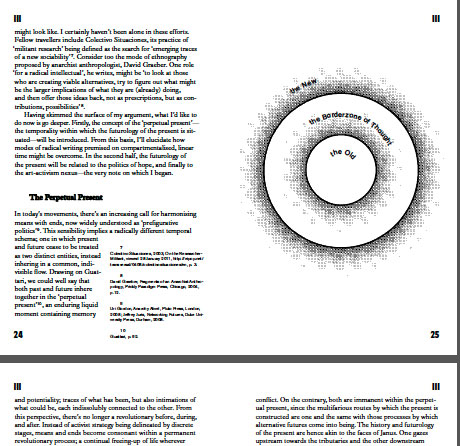 Issue 8 Interior (Marco Cuevas-Hewitt article)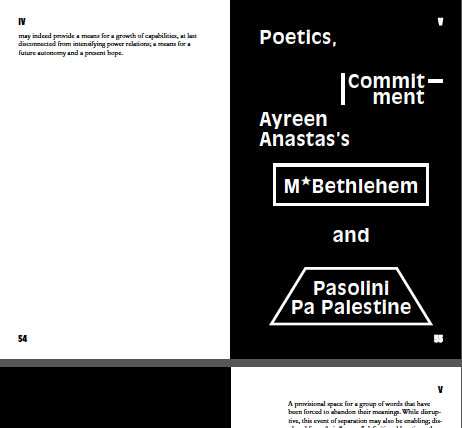 Issue 8 Interior (Jaleh Mansoor title page)
Grassroots Modernism- movement for today's tomorrow.
When we step out of an ironic relationship to "current events"
by becoming broke or angry, or when we act consciously to
undo and supercede the shit pile that is comind down on us
like a waterfall of crap...

... one realization we are left with is, "oh, we can do something"
In a time of "crisis", this issue answers (a bit) how cultural workers
effect political and structural change.
................................................
Support for issue 8 provided by the Metabolic Studio. Issue 8 is supported by the Armory Center for the Art's Fiscal Sponsorship Program